Posts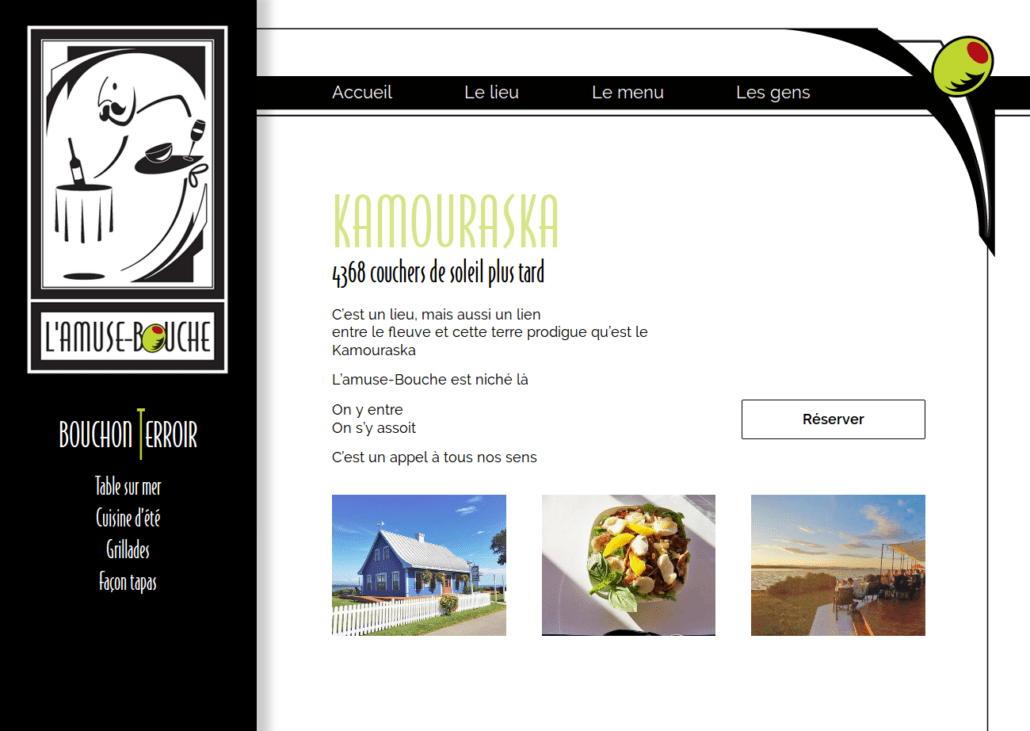 The restaurant L'Amuse-Bouche is a little gem that borders the shore of the St. Lawrence River in the picturesque village of Kamouraska. It includes a summer-style cuisine grills, tapas, and a variety of local products. When L'Amuse-Bouche's team contacted us, it was a matter of redesigning the website to make it a more up-to-date communication tool, compatible for mobiles and also, in harmony with the rest of the (beautiful) promo material and the image of the restaurant that is rather in the style "Art Deco". All to be ready for the 2017 summer season ...
https://www.kajoom.ca/wp-content/uploads/2017/06/LAmuse-Bouche-Accueil-Laptop-2017-06-09-e1497043061383.png
922
1300
Marc-Antoine Minville
https://www.kajoom.ca/wp-content/uploads/2016/02/logo-black.png
Marc-Antoine Minville
2017-06-09 14:47:06
2018-12-20 14:54:39
Bistro L'amuse-Bouche : a website ready for the summer season!
Portfolio Items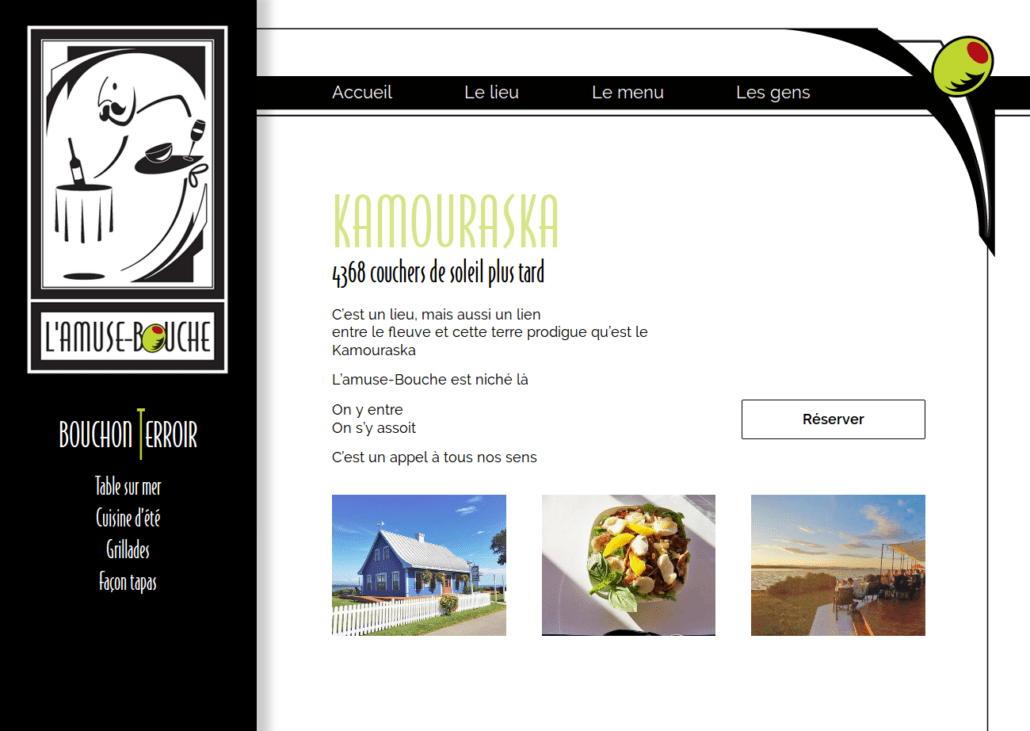 L'Amuse-Bouche restaurant is a small jewel that borders the St. Lawrence River in the picturesque village of Kamouraska. We find there a summer cooking type grilled, tapas way, and cap terroir. It is a place, but also a link between the river…
https://www.kajoom.ca/wp-content/uploads/2017/06/LAmuse-Bouche-Accueil-Laptop-2017-06-09-e1497043061383.png
922
1300
Nom d'Utilisateur
https://www.kajoom.ca/wp-content/uploads/2016/02/logo-black.png
Nom d'Utilisateur
2018-12-14 07:11:19
2018-12-14 07:21:48
Restaurant – Bistro L'Amuse-Bouche