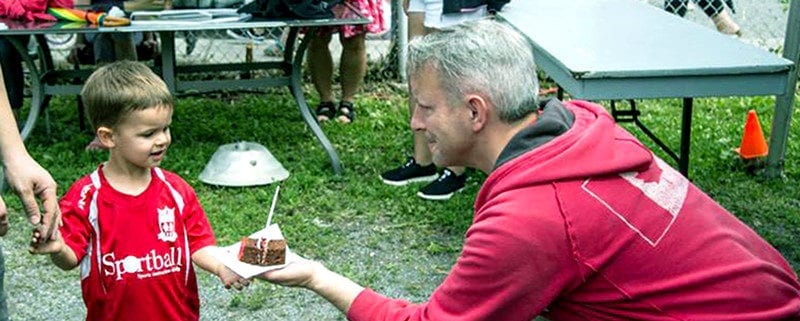 Mike Duggan, A very special city councilor in Gatineau
Mike Duggan is a municipal councilor for the Deschênes District of the City of Gatineau. This district is located in the heart of Aylmer, a small town merged in 2002 in the great Gatineau and founded, like Hull, by Philemon Wright. The population of Aylmer is 50% anglophone and 50% francophone. Mike is an Anglophone and Francophile politician who has been elected twice in this city with a particular linguistic context and often delicate because of friction between Anglophones and Francophones. He needed a bilingual site to present his ideas and positions on climate change, the promotion of culture and the social acceptance of bilingualism.
One of the things that is close to his heart is increasing the amount of electrical terminals for cars in the greater Gatineau area. During his last term, he experienced the terrible floods of spring 2017 and the tornado of September 2018. Always ready to help the poor, he does not hesitate to go to the front when necessary. He wants his site to be open to the people of his district so that they can express themselves on topics that concern them.
His site requires frequent updates and we have worked very hard on optimizing its positioning in the search engines because in Detroit in the United States, another Mike Duggan is mayor of the city. We installed Google Analytics to compile the visits and to our surprise, during Mike's last election victory, we found that 2,000 people had visited his site the day before the election when there were 2,500 to give him their vote the next day. Is it a coincidence or the result of an effective strategy?
To learn more :
https://www.kajoom.ca/wp-content/uploads/2018/12/mike.jpg
484
800
Kajoom.Ca
https://www.kajoom.ca/wp-content/uploads/2016/02/logo-black.png
Kajoom.Ca
2018-12-20 21:26:55
2018-12-21 00:54:58
Mike Duggan – City councillor in Gatineau