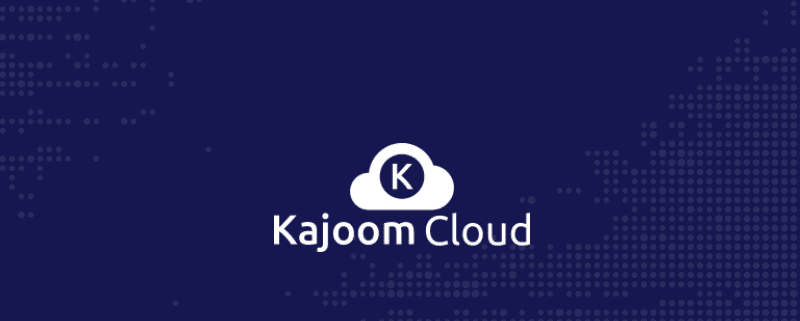 More than just a cloud, it is a real everyday work tool and an essential component for the management of collaborative projects. You may have noticed that the Kajoom Cloud has been enhanced with many new features and improvements. By the same token, the cloud becomes more than ever the number one place to work on your projects.
Summary of new features
This list cannot be exhaustive as there are so many new elements! These are just some of the new features included in this update. Below is an image tour of some of the new features.
New apps available
Deck:

A kind of Trello, that is to say an app for organizing tasks or ideas by cards and multimedia boards.
Forms: Creator of online forms to collect data, registrations, surveys and more, much like Google Docs forms.
Meetings: Conference calls at your fingertips. To make "Zoom" or "Teams" easily and for free using the excellent Jitsi software.
Start: A start page specially designed for users of KAJOOM services. Convenient to find the link to one of your services. This is a beta phase project.
Shop: Another convenient link to the KAJOOM store and customer area.
Maps: Create personalized maps with routes, points, contacts. It's like your private Google Map! Great for viewing travel routes, contacts, photos or favorite places on a map.
Other Notable Improvements
A new "Hub" home page lets you see recent and important items at a glance. Several widgets are available, including a weather widget!

Activity Feed is now more user-friendly and contains even more content, including comments and shares from other users.

The integrated Webmail has had a facelift and now sports more sober and modern colors so as not to tire the eye.

A new dark mode is now accessible in the accessibility settings, available in Beta phase, but still a significant addition for working comfort.

Circles allow you to create groups of contacts and then share with them. A convenient way to share with family, friends or project members.

Contextual right-click is now supported in the Files web interface, making it easy to get a menu of options for folders and files.
---
About the Kajoom Cloud
Collaborative work tool par excellence, it is a very versatile "cloud" type platform that allows you to gather in one place your emails, contacts, calendars, tasks, projects, notes, documents, photos, music , favorites, passwords and more.
Data can be synchronized between devices, computers, mobiles, tablets, software, in order to have up-to-date information at all times, at your fingertips! It is also a tool very focused on team collaboration: almost everything in it can be shared easily with your collaborators, friends or colleagues.
Your data is hosted in Quebec in a highly secure data center using renewable energy and energy-efficient temperature control methods.
Each customer of KAJOOM web hosting benefits from a free storage space of 1 GB and all the basic functionalities of the Cloud. You can also order your space directly without having web hosting through our store.
Learn more
https://www.kajoom.ca/wp-content/uploads/2020/11/Kajoom-Cloud-logo-bg-1.png
500
800
Nom d'Utilisateur
https://www.kajoom.ca/wp-content/uploads/2016/02/logo-black.png
Nom d'Utilisateur
2022-08-31 11:33:01
2022-11-22 12:51:15
A New and Improved Version of Kajoom Cloud