We are proud to support this year's 13th edition of the Lanaudière Seeds Festival with several companies and organizations in the region! This unique event is intended not only for gardeners, but also for lovers of good food, ecology, forestry and safeguarding plants heritage. This is a do not miss event on the weekend of February 25 and 26 in Saint-Émélie-de-l'Énergie.

What is a Seed Festival?
The concept was born with the Canadian Heritage Seed Program in 2001, a network dedicated to the conservation of plant species. These are annual festivals that highlight the vital aspect of biodiversity and the preservation of the cultivars of our heritage. These events are also spaces of exchange and festive meetings.
A celebration becomes tradition
After twelve years of existence (13th edition this year), the festival has become literally a must in the region to start the gardening season on the right foot, make provisions, meet people and learn more about latest innovations in terms of organic agriculture, ecological, permaculture, eco-housing, etc. The Lanaudière event has its own color and flavor as a "Seed Festival".
A taste of Lanaudière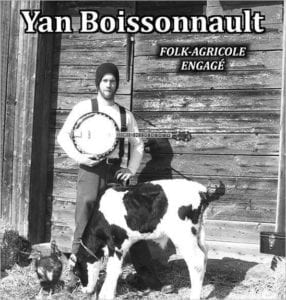 Not just a simple seed sale and exchange event, but a host of activities, conferences and workshops, fun and art activities. Not to mention the famous regional buffet, concocted by the team of volunteers with the various products offered by companies from the region. In the evening, we will hear the group Yan Boisonneault and his happy lurons who will offer a musical performance to folk-agricultural tunes.
In short, check it out!
It's really worth the trip, just for encounters that can happen … And this year again, there are two days of festivities!
https://www.kajoom.ca/wp-content/uploads/2017/02/Affiche-Semences-2017-v3-web.jpg
1566
1210
Marc-Antoine Minville
https://www.kajoom.ca/wp-content/uploads/2016/02/logo-black.png
Marc-Antoine Minville
2017-02-23 12:51:38
2018-12-17 13:00:23
Kajoom.Ca, partners wtih la Fête des Semences de Lanaudière, 13e édition!